What are the top 10 home improvements with the best return on investment worldwide?
2 min read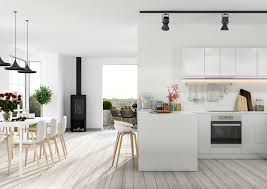 It's important to note that the return on investment (ROI) for home improvements can vary by country and region. However, here is a list of generally popular home improvements that tend to provide a good return on investment worldwide:
1. Minor Bathroom Remodel – Updating fixtures, painting, and adding new tiles can give a good ROI.
2. Landscaping – Enhancing the curb appeal with well-maintained gardens, walkways, and outdoor lighting often has a high ROI.
3. Minor Kitchen Remodel – Modernizing cabinets, countertops, and appliances can significantly increase a home's value.
4. Exterior Improvements – Repainting, restoring the facade, repairing roofs, and updating siding can have a positive ROI.
5. Attic Conversion – Converting an attic into a functional living space, like a bedroom or home office, can provide a good return.
6. Deck Addition – Installing a deck or patio in the backyard is generally appealing to buyers and increases property value.
7. Energy-Efficient Upgrades – Installing energy-efficient windows, insulation, and HVAC systems can yield long-term savings and add value.
8. Basement Remodel – Transforming an unfinished basement into usable living space can provide a good ROI.
9. Garage Door Replacement – Replacing an old garage door with an upgraded and modern one generally has a high ROI.
10. Adding a Home Office – Creating a dedicated home office space has become more valuable with the increase in remote working.
Remember, the specific ROI of each improvement can still depend on factors such as local market conditions and individual property characteristics. It's always best to research and consult with local real estate professionals before undertaking any significant home improvement projects.